21 Valentine's Day Gifts For Dogs And The People Who Love Them
Rachel Knuttel | January 29, 2018
Valentine's Day is a great time to show some love. The day can be the most fun when you spread the love to everyone, including your four-legged friends! If you're feeling like spoiling your dog this February (and they probably deserve it), here some gift ideas that are sure to impress your pup.
Treats
These adorable heart shaped treats are bound to make your pet feel loved.
Velvet Heart Box of Valentine Dog Treats

Really want to spoil your canine valentine? This amazing heart-shaped box will have your dog feeling just as good as your date.
Heart Cake Bites Valentine Treats
"2 cute," "text me," "love u" – the classic Valentine's Day candy is the candy heart. Why not get some for your dog?
This impressive box of treats is bound to make your dog jump with joy. It's lovely presentation might even make your human friends jealous.
Fresh is Best Chicken Heart Treats

Do you appreciate Valentine's Day irony? These real chicken heart treats will make sure that your dog enjoys an anatomically-correct Valentine's.
Toys
Fleecy Red Heart With Squeaker

What better way to show your dog you love her than presenting her with a cute little squeaky heart toy to play with?
Do soft toys fall apart when given to your dog? This gem heart will let you showcase your love and also avoid picking up damp dog toys.
Do your eyes turn into little hearts when you look at your dog? This is your toy.
If you want a durable toy that proves your puppy love, check out this heart shaped rope toy!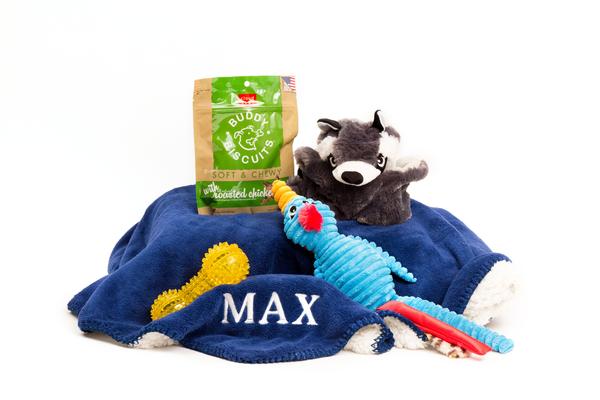 This pack is filled with an assortment of toys, treats, and personalized fleece blanket. It's the perfect combination to ensure a fun-filled day with your "bestie."
 
Clothes
If you want to get your dog in the mood for some extra love, this adorable heart-covered sweater will surely do the trick.
You can never have too many sweaters for your dog, right?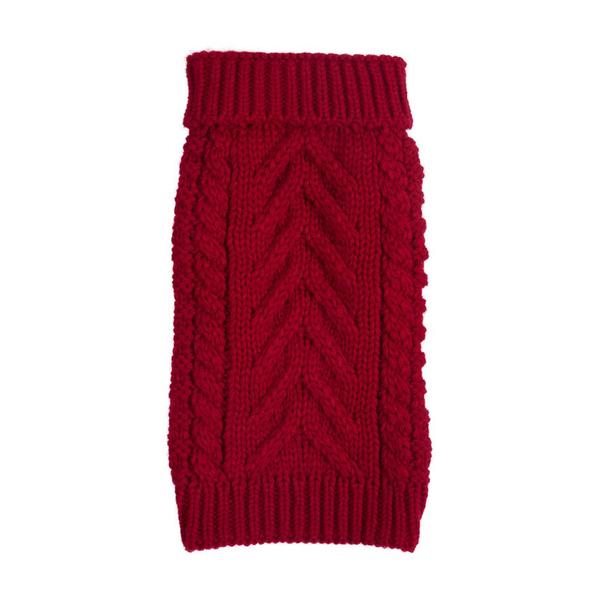 This red sweater from the AKC Shop is perfect for Valentine's Day, Christmas, or just a chilly day.
If your dog doesn't enjoy clothing, then this nice heart-patterned banner will get her in the festive spirit without being over the top.
Humans
Need some gifts for your dog-loving human friend? Check these out!
Coloring books are great fun for adults and kids alike. Love someone who likes to color or needs to de-stress? This doggy-themed book is perfect!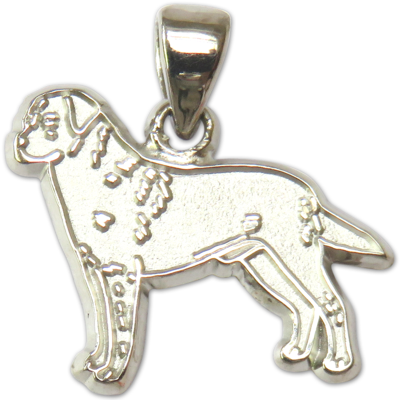 Get a personalized breed necklace for friends, family, and more. Have a friend that loves Dachshunds or maybe Labs? The AKC Shop has a necklace for everyone!
Willow Tree Angel Of Friendship
This beautiful Willow Tree statue features a small pup with their signature angel, and is a lovely gift for any dog lover to display.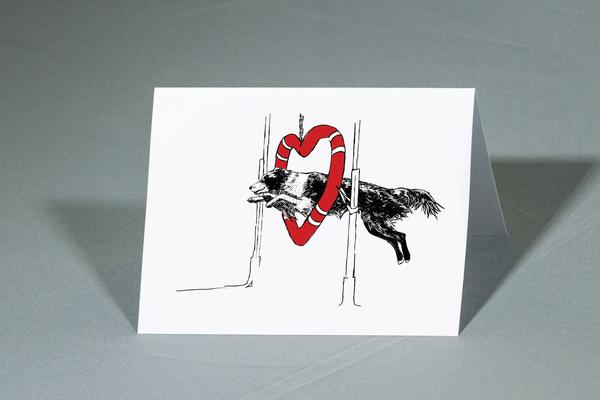 These cards are perfect for the active dog lover in your life. Even if they don't do agility, this card will still warm any dog person's heart.
Love and dogs, is there a better Valentine's Day combination? We don't think so, and this sign will let people know that your human friend doesn't either.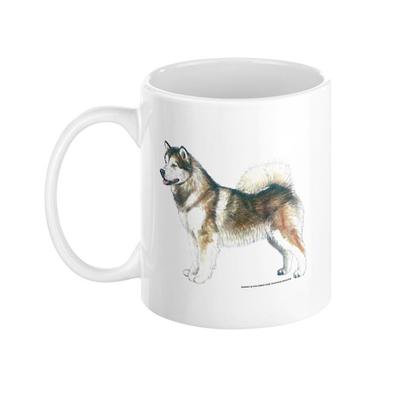 There's nothing better than curling up on the couch with a nice hot cup of cocoa on a cold Valentine's Day. Let someone in your life snuggle up with a breed-specific mug (and of course their dog too).
Love And A Paw Print Engraved Rock

This decoration will help add a little puppy love to any dog lover's home!
Comments are closed