Avoiding Obesity in Pets Starts with the Owner
Avoiding Obesity in Pets Starts with the Owner
October 8 is National Pet Obesity Awareness Day, a day for owners to recognize the importance of keeping their pets at a healthy weight and fitness level.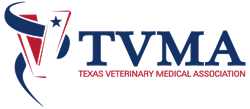 Austin, TX (PRWEB) October 08, 2014
Today, October 8, is National Pet Obesity Awareness Day, a day for owners to recognize that one of the most important things they can do for their pet's overall health is to keep them within a healthy weight range. An estimated 54% of dogs and cats in the U.S. are overweight or obese and thus at risk for the associated health risks. It's important for pet owners to know that it's up to them to prevent obesity as part of responsible pet ownership.
When a pet is overweight or obese, they're at a higher risk for many health issues including respiratory compromise, diabetes, skin problems, heart disease and reduced lifespan. "Studies have shown that dogs that are kept at a healthy weight have a longer average lifespan than dogs that are overweight," said Celeste Treadway, DVM, a member of the Texas Veterinary Medical Association who practices at Lakeline Animal Care in Austin, Texas. "More importantly, pets that are kept lean have improved activity levels and quality of life."
Pets aren't in charge of what goes into their food bowl. It's up to pet owners to ensure that they're feeding a nutritionally balanced and responsible diet. But avoiding obesity doesn't just happen at mealtime. Owners should also ensure that their pets are engaging in physical activity so they stay fit and healthy. Some tips for battling the bulge in pets include:
Slow down the eating process by feeding a larger-sized kibble that pets chew rather than swallow quickly.
Just as with humans, treats are extra calories! Rather than high-calorie packaged treats, consider snacking smarter by offering frozen or canned green beans, baby carrots, steamed zucchini, seedless watermelon, chopped apple or pieces of unflavored rice cakes.
Owners should aim to take a brisk daily walk with their dog. As a bonus, you both reap the health benefits! Owners can give cats an opportunity for exercise by playing with a laser pointer or placing the cat food bowl on a higher-up surface so they will need to climb or jump to reach their meal (provided they don't have arthritis).
Partner with your veterinarian. "Your family veterinarian can help you determine how much weight your pet needs to lose and assist you in developing a diet and exercise plan that will be effective, safe and fun for both you and your pet," said Dr. Treadway.
As in all matters concerning your pet's health, your veterinarian is your best ally to ensure a long and healthy life for your pet. While the subject can be uncomfortable, don't be afraid to start the conversation about your pet's weight with your veterinarian. For more information about pet obesity and its risks, visit http://www.texvetpets.org/article/obesity-puts-your-pet-at-risk.
About the Texas Veterinary Medical Association
Founded in 1903, the Texas Veterinary Medical Association is a professional association composed of more than 3,700 veterinarians committed to protecting public health, promoting high educational, ethical and moral standards within the veterinary profession and educating the public about animal health and its relationship to human health. For more information, call 512/452-4224 or visit http://www.tvma.org.
Comments are closed